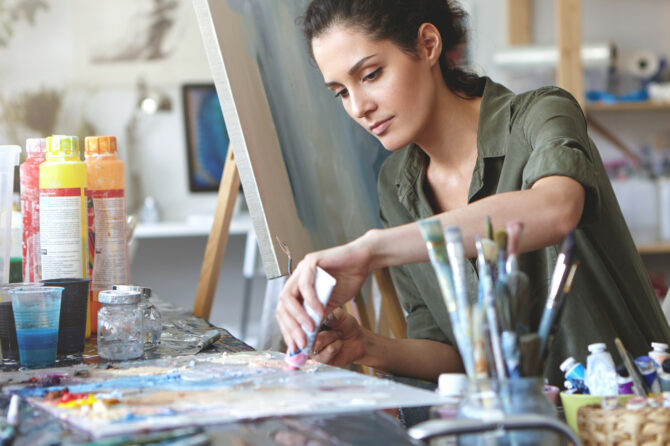 It's a question many artists have—when trying to get an accurate digital copy, should I scan or photograph my artwork? Here's a look at what each option can do for your art.
Photographing Your Artwork
To photograph your work, you'll need adequate photography equipment. Although many smartphones offer high-resolution pictures, most will find point-and-shoot cameras best suited to capturing artwork. When you blow up an image to a larger size, smartphone pictures can get grainy.
Regardless of what type of camera you use, tools like tripods and specially-designed lights will help to get the highest quality results. For larger paintings, photographing them will likely be the easier choice.
To effectively use photography to document your artwork, some skill is required. The more familiar you are with cameras, lighting, and photo editing, the better you'll be able to capture the details of your piece.
Many issues that may appear in a photo's original version can be corrected in post if you know your way around photo editing programs such as Adobe Photoshop. Still, it's important to note that you may be unable to capture the image at the resolution you desire.
You might have to take a few pictures with different lighting options or angles before getting a satisfactory shot. And when you've loaded pictures onto your computer, you'll need to zoom in to ensure the coloring is correct and that your image is nice and crisp (not fuzzy or pixilated) when enlarged.
Scanning Your Artwork
Scanning can offer excellent results, and there's no need to wrestle with bulky camera equipment and lighting.
At Ego id Media, we're experts in high-resolution image scanning and color correction. We'll make your artwork clear, crisp, and sharp. Our scanning services include color correction, and we provide you with a digital copy of your image file on a USB flash drive (or we can email it to you via Dropbox).
You can also choose to have your artwork printed using our Fine Art Giclée Printing Services. We use pigmented inks with a colorfast lifespan of over 300 years and high-quality archival paper and canvas. Your artwork will be gallery or purchase-ready.
What is Giclée?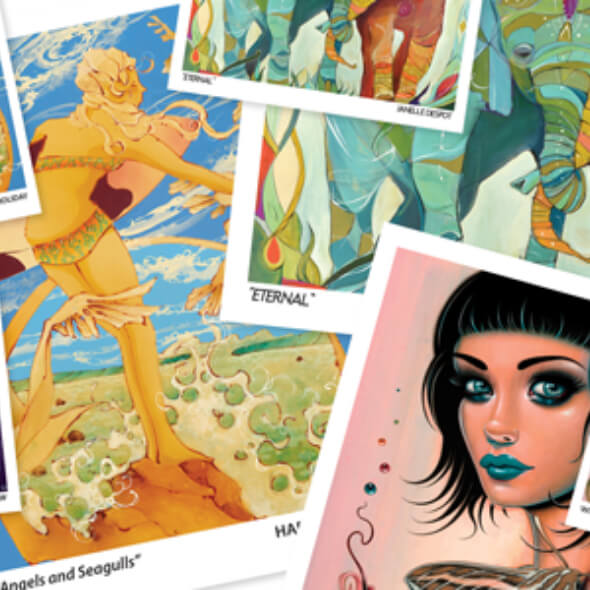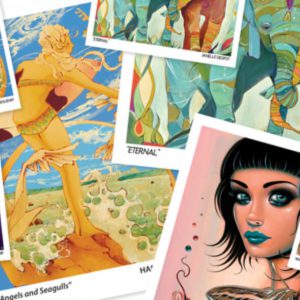 Giclée comes from the French word gicleur, a technical term for jet or a nozzle. The name was first used in the late 1980s to describe how fine art prints were created on a modified Iris printer. Today, it refers to fine-art printing by inkjet. Artists and galleries often use this method to produce high-quality artwork prints.
To learn more: Everything You Need To Know About Fine Art Giclée Printing Services
The Bottom Line
Having a professional printer scan your artwork is typically the preferred method. It's easier, and you get better quality.
We're happy to scan your original artwork at Ego id Media to produce a high-resolution digital version with color accuracy. With years of experience in fine art reproduction and image scanning, we can walk you through the process.
Contact us to start scanning and printing your original artwork today.
Leave a reply