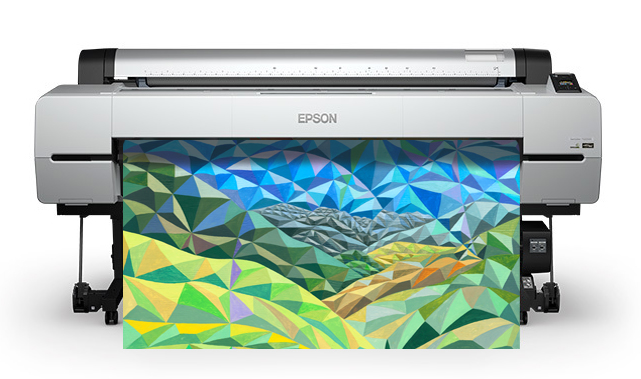 What is Giclée Printing?
Giclée comes from the French word gicleur, referring to the French technical term for jet or a nozzle. Used as a noun, giclée involves a liquid squirt. The name was originally applied to fine art prints created on a modified Iris printer in a process invented in the late 1980s. It has since been used loosely to mean any fine-art printing, usually archival, printed by inkjet. It is often used by artists, galleries, and print shops to suggest high quality printing.
The word giclée has come to be loosely associated with other types of inkjet printing including processes that use dyes or fade-resistant, archival inks (pigment-based), and archival substrates primarily produced on Canon, Epson, HP and other large-format printers. These printers use the CMYK  (Cyan, Magenta, Yellow and Black) color process as a base with additional color cartridges for smoother gradient transitions (such as light magenta, light cyan, light and very light gray), up to 12 different inks in top model printers (orange, green, violet (Epson); red, green, blue (HP)) to achieve larger color gamut.  A wide variety of substrates on which an image can be printed with such inks are available, including various textures and finishes such as matte photo paper, watercolor paper, cotton canvas, pre-coated canvas, or textured vinyl.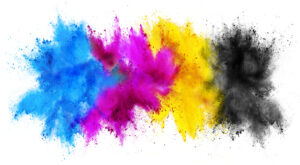 CMYK pigments
Fine Art Printing
Historically, when we talk about fine art we're referring to works that were born out of (primarily) aesthetic motivations. Disciplines that are traditionally considered fine art include painting, music, sculpture and even poetry and architecture. The Saatchi Gallery explains it well: "Stemming from the rise of Romanticism, a 19th century art movement focusing on beauty and the sublime rather than classical structures of the past, artists and artworks sought to detach themselves from creating utilitarian works."
But much like language, the usage of fine art has broadened to consider the intellectual and conceptual implications of a piece of art such as thought-provoking modernist works. The Saatchi Gallery is helpful once again in this regard: "Today, the definition of fine art has expanded to include several more categories such as film, photography, conceptual art, and printmaking." Technological developments have also made it more possible to reproduce original works of art 
For instance, fine art photography (also simply known as art photography) is a medium that captures (quite literally) a certain idea, emotion, or concept. Borrowing from the painter, the photographer as the artist uses light, composition, and other tools to convey their message in a more reproducible form. Fine art photography printing is the use of high-quality archival materials to create prints of the work to be displayed and distributed as art works.
What Materials Do You Use in Fine Art Printing?
Paper selection is vital to fine art printing. The paper quality and suitable ink technology are key to ensuring that the work is implemented correctly, and will be durable enough to maintain (or even increase) its value to the artist and the collector. For long-lasting prints, you need to account for the paper material, weight, finish, and other factors. We use pigmented inks which have a colorfast lifespan of over 300 years. When choosing a printer, you may also want to consider the capacity to print on other non-paper materials such as glass panels, metal or ceramic. Fine art prints don't have to be limited to just paper or canvas.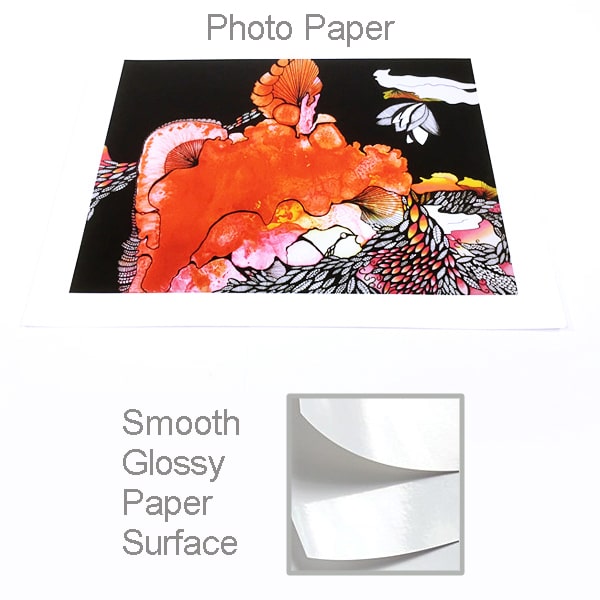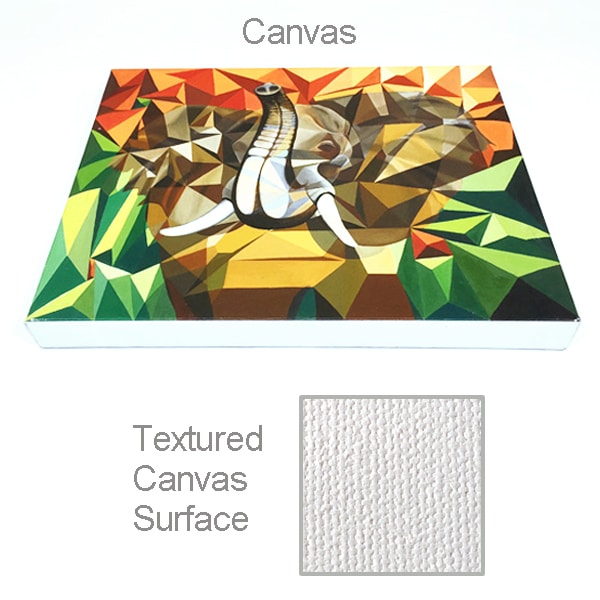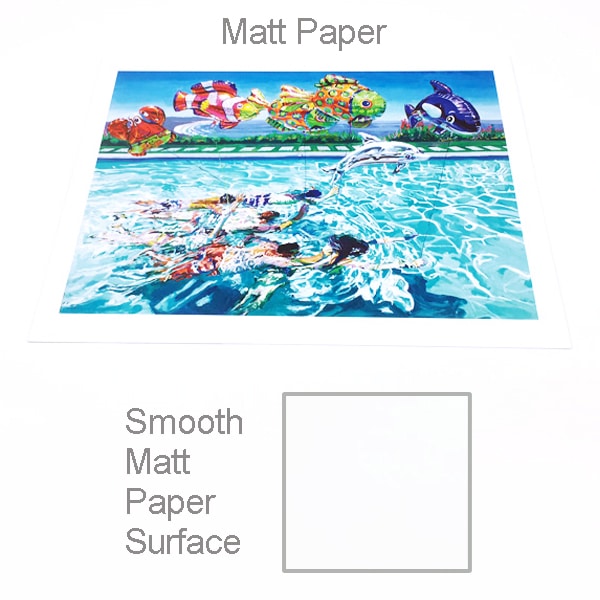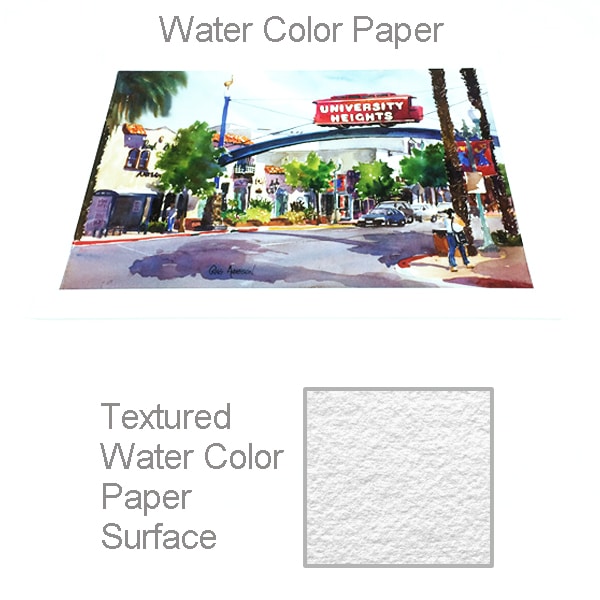 Fine Art Printing & Scanning
At Ego Id Media, we help San Diego artists, collectors, and curators fulfill their creative vision. We use high quality material archival paper or canvas to deliver you the highest quality product possible. Our capacities include not only printing but also high-resolution image scanning, which includes any necessary color correction and a digital copy of your file. As artists ourselves, we understand the importance of having the right process and materials to reproduce products that are gallery or purchase ready.
We can create high quality giclee fine art archival prints of your artwork and photography, as well as on non-paper materials like aluminum or glass panels and ceramic tiles & mugs. Whether you prefer a matte or glossy finish and whatever your size requirements, we capture and print your original artwork with the highest quality resolution and color accuracy available.
Bringing Your Vision to Life
When you need top-notch prints made in San Diego, we're here to help. Our local team delivers quick and efficient service without cutting corners on quality. We also fulfill your project at unbeatable prices to accommodate your budget. Get an instant quote for your project today or give us a call to let us know how we can help!
Leave a reply