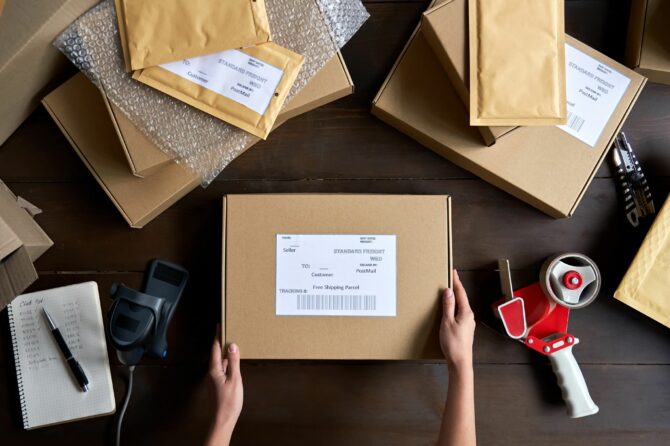 Marketing materials are seldom saved for long-term use unless, of course, they have an alternate function. Consider printing your company contact info on magnets and distributing them via a mailing list for heightened chances of making a home on your clients' refrigerators, filing cabinets, whiteboards, and more. If you design it right, your brand will always be at the forefront of your client's call list.
The Benefits Of Magnet Marketing
While digital marketing is the newest strategy being used far and wide, you can stand out from the crowd by customizing magnets for your clients. It gives you ongoing lead exposure for a one-time cost. Direct marketing relies on repetition, so seeing your magnet over and over means a potential client is more likely to engage.
Info To Include On Your Magnets
When customizing your magnet design, there are a few key inclusion factors to ensure your customers have the info they need. Your basics would be:
Your business name
Phone number
Website
A short list of (1-2) services
From there, you can integrate more brand messaging through imagery, quotes, how-to instructions, or a calendar of events. For the best success, get an iconic logo for the magnet that will complement your company brand.
Is There Anything I Need to Know About Mailing Magnets?
Yes, there is some important information you need to know before you start mailing magnets. The United States Postal Service (USPS) has very specific rules and regulations you'll need to follow, such as the maximum thickness and overall size.
Ready To Get Started?
So you want to pull the plug on magnet marketing, but where do you start? Luckily, you're in the right place. We have an in-house team that can get your design streamlined and ready to print, but if you already have your graphics worked out, all that's left to do is pick the specs for your magnets.
We offer four sizes perfect for your client's fridge, filing cabinet, whiteboard, and more.
2"x3.5"
4"x3"
4"x6"
5"x7"
You can also order in quantities from 250 to 2,500, depending on the size of your mailing list.
All in all, a magnet is a piece of marketing material that never goes away. Once that magnet is stuck to something, it's likely to stay there for years to come. Contact Ego id Media to hit the ground running with any of your promotional needs, magnets included.
Leave a reply