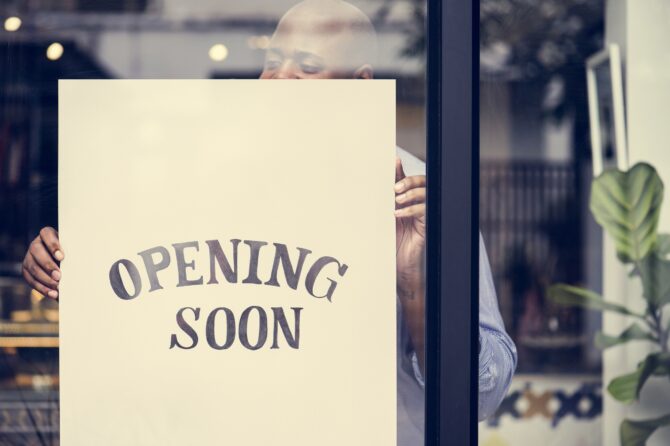 Business signage is crucial to your marketing and advertising strategy. You don't want to jump into custom sign printing without doing your homework first. There's an art to sign design and to help you make the best signs for your business, focus on these top tips.
1. Readability
One of the worst things any business can do is plan a sign without having a location in mind. Without knowing where your sign will go, it's easy to make the font too small. You might also choose the wrong font color. Before sending a sign design to a printer, make sure you can read it from a distance.
2. Visibility
Visibility is vital to maximizing sign benefits. If you tuck your sign next to other bigger and bolder signs, your customers will likely pass right by without even noticing it. Therefore, you always want to place your sign somewhere prominent with high visibility.
3. Design
While you want designs to be attractive and to draw attention, you mustn't get carried away. Having too much information or detail on the sign muddies it up. You want customers to know what they're looking at and what you expect.
4. Obstructions
Even if you pick a prime location for your sign, you need to consider alternative vantage points. For example, your sign might look fantastic from one direction, but there are trees or wires in the way from another perspective.
5. Size
Size matters in sign design. The bigger the sign, the more attention it gets. However, you don't want it to be too big because that can interfere with the message. The right size will depend on location.
6. Uniqueness
Your sign should be unique. It needs to stand out against whatever backdrop it's being placed against. If you are hanging a sign on a neutral wall, give it a pop of color. Consider the space and design accordingly.
7. Brand Style
Every brand has an image — or it should. Your sign should reflect your brand's image. It should look like it belongs to your store or business. Matching your image creates cohesion for the consumer.
8. Brand Voice
Like an image, every brand has a specific voice. Your brand's voice might be upscale, professional, or youthful and cheeky. Your sign has to match that voice so that your consumers can connect the message to your company.
9. Target Audience
Every company has a target market, and within that market are different audiences. Therefore, when you design a sign, you need to determine the specific audience you are addressing. Having a particular consumer in mind helps produce some of the best signage.
10. Boldness
A sign should also be bold. People are used to being bombarded with advertising in a digital world, so when they're in the real world, give them something creative and exciting to look at.
In Need of New Signage?
If so, contact a representative with Ego id Media, and schedule a consultation so we can discuss your ideas.
Leave a reply